Key note speakers
Meet our key note speakers
Alan Ager is an operations research analyst with the USDA Forest Service. His work primarily concerns wildfire risk management, landscape planning, and modeling long term forest trajectories under changing disturbance regimes. Most recently Dr. Ager has focused on spatial optimization of forest restoration activities on the fire prone forests in the western US, including the quantification of production possibility frontiers and tradeoffs associated with alternative management goals including wood production, reducing insects and disease risk, and protecting the urban interface from wildfire. He is also working on advancing concepts in coupled human-natural systems planning and socio-ecological network analysis to improve wildfire mitigation planning in the western US. In a recent paper, Ager and his colleagues demonstrated the use of network analyses to quantify the transmission of wildfire risk among public and private landowners on a western US landscape, and proposed coupling wildfire risk and social networks to improve mitigation planning policies.
Title: Application of simulation models for wildland fire risk management in the US
USDA Forest Service
Pacific Northwest Research Station
72510 Coyote Road
Pendleton, OR 97801
USA
Phone Number: +1 541-969-8683aager@fs.fed.us
; Email: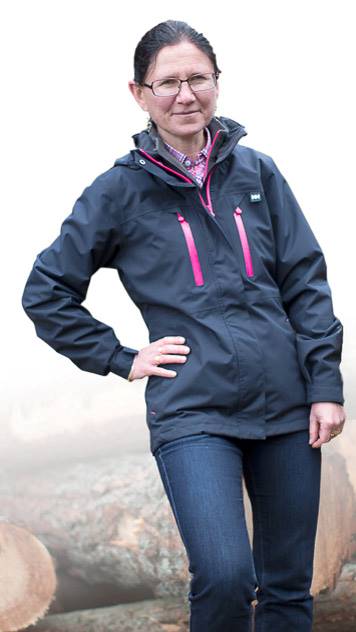 Charlotte Bengtsson has a background in timber engineering and research and innovation connected to new products made of wood. She is PhD in Steel- and timber structures from Chalmers, Gothenburg, and professor in Timber engineering at Linnaeus University, Växjö. After 15 years at SP Technical Research Institute of Sweden in various positions as researcher and manager she is since January 2015 the CEO of Skogforsk. At SSAFR she will speak about the challenges for researchers and research organisations within forestry when the forest- and building industry is changing. Some highlights from Skogforsk will also be presented.
Title: Challenges for researchers with changing forest and building industries
Skogforsk
Uppsala Science Park
SE-751 83 Uppsala
Phone Number: +46 18 18 85 70charlotte.bengtsson@skogforsk.se
; Email Address:
Professor Sten B. Nilsson was Leader of the Institute of Forest Products Industry Market Studies and Professor in Economic Planning at the Swedish University of Agricultural Sciences. During 1983-84, Professor Nilsson was appointed by the Canadian Government to set up new strategies for the forest sector in Canada. In 1985 he headed two commissions for the Swedish government concerning intensified research in the forest sector in Sweden. He joined IIASA in January 1986, becoming Leader of the Forestry Program in 1990. Between 1998 and 2002 he was Counselor to the Director, and was appointed Deputy Director from July 2002 to May 2008. From May 2008 to January of 2009, he was Acting Director of IIASA. He currently holds a visiting affiliation with IIASA and can be reached at IIASA (nilsson@iiasa.ac.at) or at stenbnilsson@gmail.com.
A native of Sweden, Professor Nilsson has had a distinguished academic career in forest sector analysis with emphasis on policy analysis. In 1976, he became Professor in economic planning at the Swedish University of Agricultural Sciences and held this position until 1996. He is a working member of the Royal Swedish Academy of Agriculture and Forestry as well as of the Scientific Committee of Academia Istropolitana Nova, Slovakia; an Academician of the UN International Academy of Informatics, Russia; and more recently, Foreign Member of the Lithuanian Academy of Sciences. Professor Nilsson has authored and co-authored nearly 400 scientific publications. An expert on boreal forests and global forest sector analysis, Professor Nilsson is frequently asked to address international meetings and organizations on different issues dealing with the forest sector. He has held a number of consultancies in organizations such as The World Bank, FAO, OECD, European Commission and SIDA.
Title: Is today's systems analysis up-to-date for today's and tomorrow's decision-and policy making?
CEO, Forest Sector Insights AB
TT Banan 12
S-77693 Hedemora, Sweden
Phone & Fax: +46 225 381 02stenbnilsson@gmail.com
; Cell: +46 70 38102 14 ; Email:
Guest Research Scholar, Ecosystems Services & Management Program
International Institute for Applied Systems Analysis (IIASA)
A-2361 Laxenburg
Austria
Email: nilsson@iiasa.ac.at; Web: www.iiasa.ac.at; Phone: +43 2236 807 229

Mikael Rönnqvist is a professor in industrial engineering at Université Laval (Québec, Canada). He currently holds a Canada Research Chair (tier 1) in Operations Research in Natural Resources. He is a member of the research organisations/networks FORAC, VCO and CIRRELT. He has several collaboration projects in countries such as Sweden, Norway and Chile. His research interests are in the areas of industrial and practical use of Operations Research, in particular in the forest industry. He has been involved in the development of many industrial decision support systems based on optimization. Professor Rönnqvist completed his Ph.D. in optimization at Linköping University in 1993. He has held academic positions in Sweden, New Zealand, Norway and Canada.
Title: Collaborative logistics in the forest industry
Université Laval
Pavillon Adrien-Pouliot
1065, avenue de la Médecine
Local 1504
Québec
Qc G1V 0A6
Canada
Phone: +1 418 6562131 Email: mikael.ronnqvist@gmc.ulaval.ca